Hellllllllllllllllllllllo, Long time no see 😀
So, a whiiiiiiiiile back, the kind and talented blogger Alex tagged me into answering these lovely answers about my reading habits and preferences, so here they are:
1. Is there a book that you really want to read but haven't because you know that it'll make you cry?: This one earned a shameful (blush) answer, yes, the coward me refuses to read the Fault in our Stars by John Green. In fact, just the other night my roommates watched the movie, they ended up crying, while I was like 'Told you so'… I'll get to it though, later, when I have enough courage to brave the pain…
2.Pick one book that helped introduce you to a new genre: This would be 1984 by George Orwell. It was my first dystopia. I still have mixed feelings about it, especially the ending (I actually thought it was happy….my own opinion surprised me).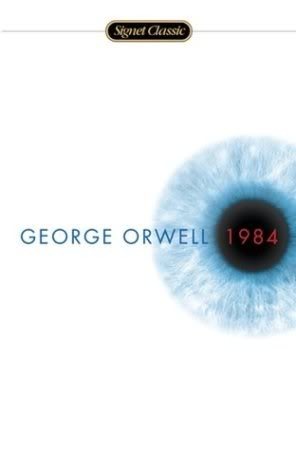 3. Find a book that you want to reread. Hmmm…
4. Is there a book series you read but wish that you hadn't? YES! The Lunar Chronicles by Marissa Meyer, and before you go all shocked on me, I LOVE the series, I just wish I have waited till all the books were out there. Right now, I'm slowly withering away waiting for the last book which by some kind of evil is due in Noooooooooooovember (luckily I just got my hands on a copy of fairest *claps hands*) Don't let me discourage you though, get to them, it is the most grabbing series I have read this far, couldn't put any of the books down…
5. If your house was burning down and all of your family and pets were safe, which book would you go back inside to save? Not a problem, just grab my very first Agatha Christie novel, my tablet and my phone, long live the e-book!!. Don't get me wrong, the smell of paper that withers after every enjoyable read is irreplaceable, but if you're living so far from home and have a book addiction and no storage space, the electronic works perfectly, and you don't have to sacrifice anything…wait, I want my Grimm brother fairytale paperback, and the Alchemist, I haven't read that one yet… I always say I will, then don't….Agh, who chose this question? you are evil, evil I tell you. *blushes for overreaction*
6. Is there one book on your bookshelf that brings back fond memories? The Mystery of the Blue Train by Agatha Christie, my very first foreign novel, Arabic translation, a gift from my aunt, and the most captivating thing I ever read at the time, I was twelve… If you read it, did you even think that guy was a suspect?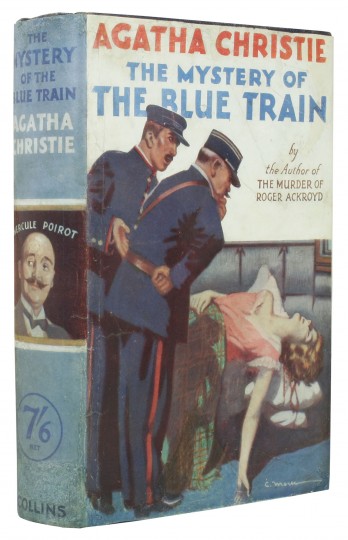 7. Find a book that has inspired you the most. I think we are what we read. So all my books have and still inspire me, the most inspiring though is… I have no idea.
8. Do you have any autographed books? Well, does three books written and autographed by my aunt count?
9. Find the book that you have owned the longest. That would be The Mystery of the Blue Train by Agatha Christie.
10. Is there a book by an author that you never imagined you would read or enjoy?  I admit that many books have surprised me, both ways, some I expected to enjoy but never finished, while others I devoured. Don't ask specific names, I don't have them…
One thing before I go: Many years ago, in middle school, we had this text on our required reading by Malek Bennabi where the writer was implying the point that we need to stop searching for books we thought would be useful for us and take all that's useful in any books we read . So, please just give it a try, a book is full of lessons and surprises, unless you never go to the next page, then don't bother (bad evil me…)
See ya !!